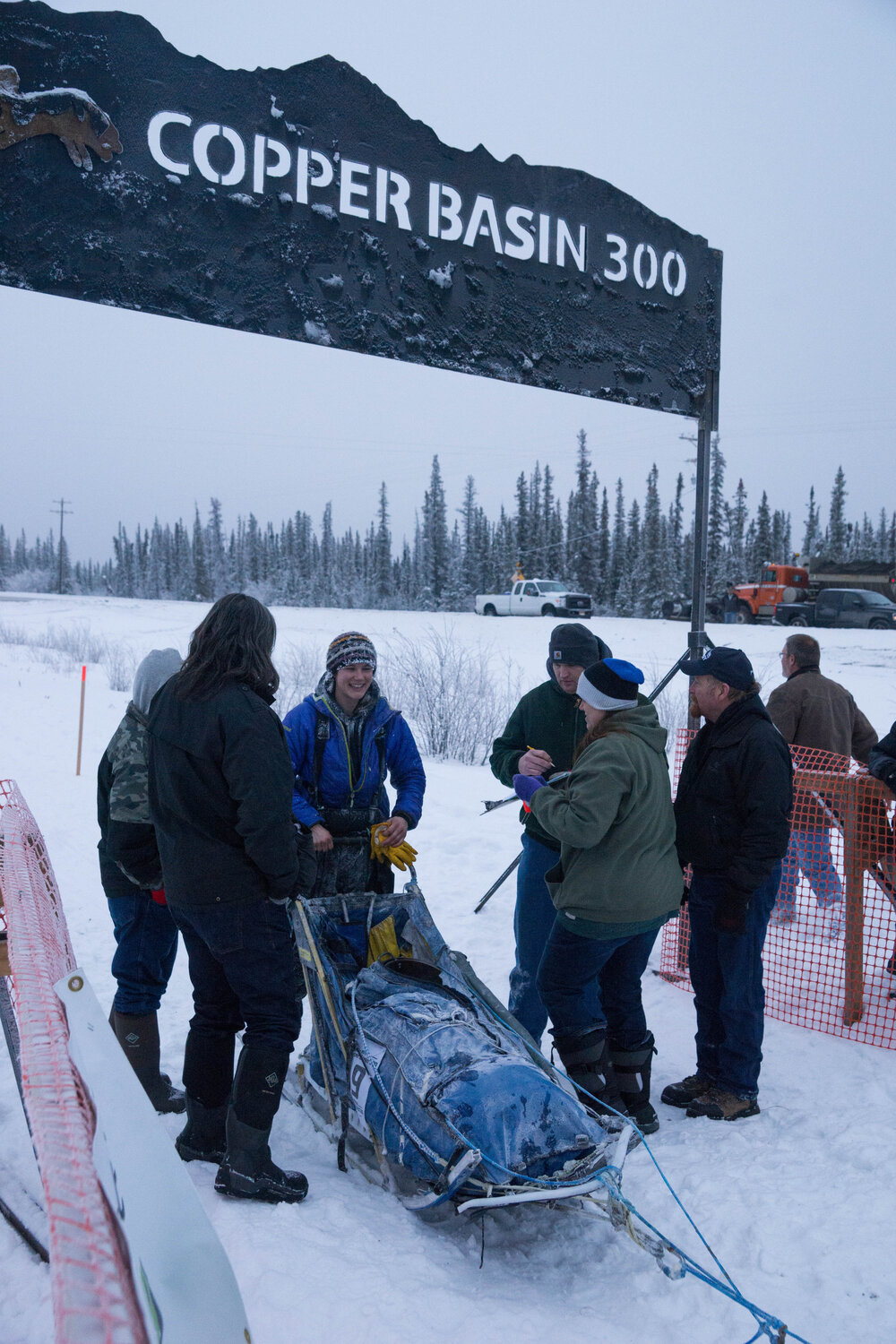 First- HAPPY NEW YEAR! We celebrated the New Year by hanging with dogs, making cookies, and promptly falling asleep at 10:00 PM. It was glorious.
With Copper Basin only a week away, we made a decision-
It was a very tough decision, but we opted to withdraw from the Copper Basin 300. BUT IT'S OK! This is NOT a sad thing. For the past 6+ years, the Copper Basin has been one of our favorite races. The volunteers, the trail, the community- we love our annual trip down to Glennallen for the CB300. Not to mention, the dogs always perform spectacularly at the CB; however, this year, for a variety of reasons, we've decided to change it up. Rather than ramping up training so that the dogs peak at Copper Basin then have another peak at Iditarod, we're trying a little more gradual build up to Iditarod with run/rest series that aren't quite as intense as a Copper Basin race. Who knows if this will benefit the team or be a bad decision, but it felt like a good year to try something different! So far, the dogs have been looking strong and enthusiastic in training. We've gone on a couple campouts and have another one planned for next week....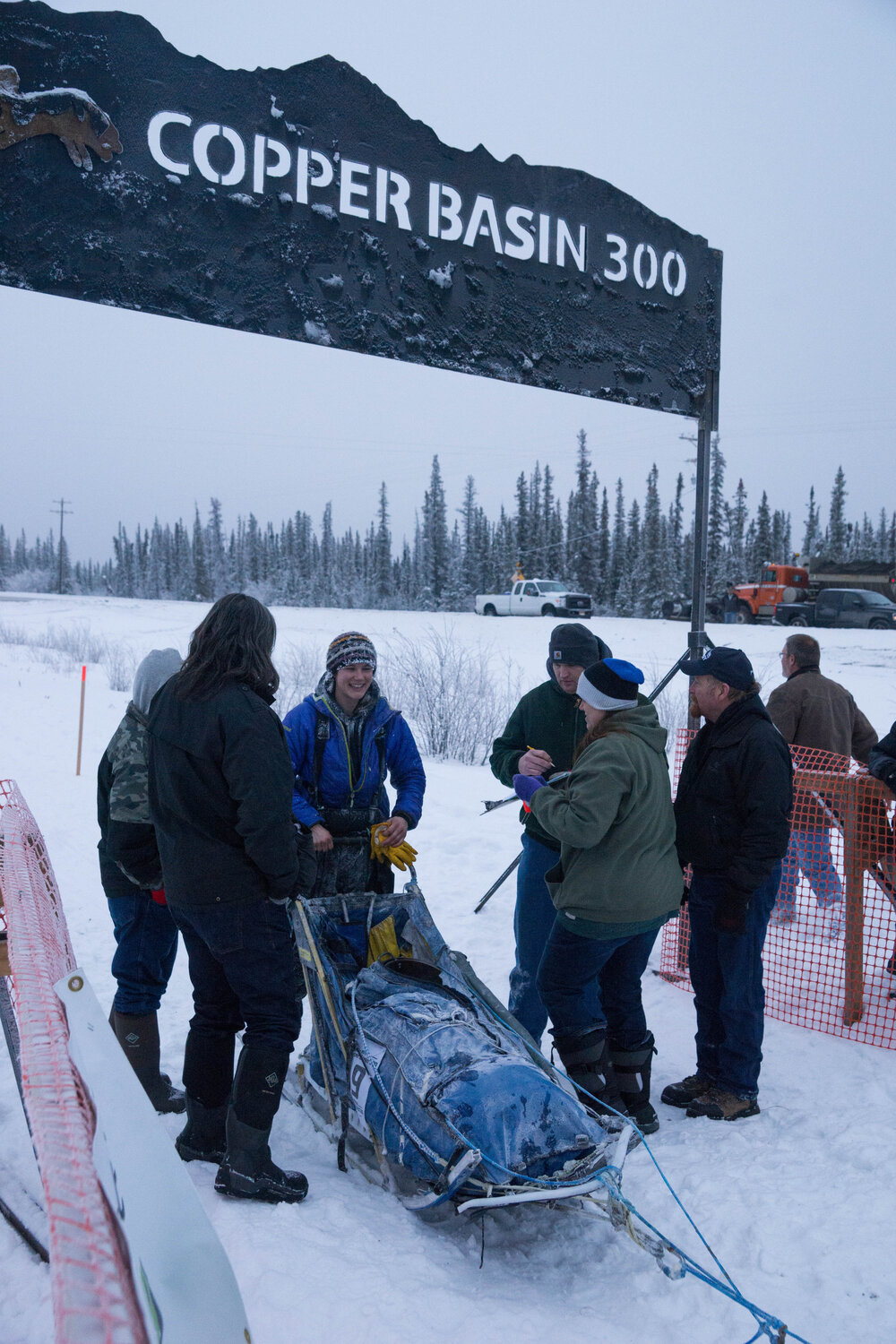 First- HAPPY NEW YEAR! We celebrated the New Year by hanging with dogs, making cookies, and promptly falling asleep at 10:00 PM. It was glorious.

With Copper Basin only a week away, we made a decision-

It was a very tough decision, but we opted to withdraw from the Copper Basin 300. BUT IT'S OK! This is NOT a sad thing. For the past 6+ years, the Copper Basin has been one of our favorite races. The volunteers, the trail, the community- we love our annual trip down to Glennallen for the CB300. Not to mention, the dogs always perform spectacularly at the CB; however, this year, for a variety of reasons, we've decided to change it up. Rather than ramping up training so that the dogs peak at Copper Basin then have another peak at Iditarod, we're trying a little more gradual build up to Iditarod with run/rest series that aren't quite as intense as a Copper Basin race. Who knows if this will benefit the team or be a bad decision, but it felt like a good year to try something different! So far, the dogs have been looking strong and enthusiastic in training. We've gone on a couple campouts and have another one planned for next week. We're sticking to distances that we will more likely travel during Iditarod (at least for the beginning of the race, meaning no 70-80 mile runs like in CB). I'm excited to see how this change up in training works for us in Iditarod!

On sad note, long time CB trail breaker Jamey Kemp passed away suddenly earlier in December. He was the Trail Boss for the Copper Basin from 2013-2020, and I was always impressed with his commitment to provide the best trail possible. After each race, he'd seek out individual mushers and ask their opinion on the trail, were there any areas that needed improvement, if they were happy with the conditions. He'll be greatly missed. If you'd like to support Jamey's family, the Copper Basin is selling special t-shirts in his memory:

Jamey Kemp T-shirt